I have a super easy Kids Camp Craft for you today!
Travel Mini Puppet Shows made from recycled Envelopes! We always have extra window envelopes that come with our bills, since we pay online so much, we always have extra.
I must give credit to my husband who came up with this idea. It helps to have a creative husband! I came home and he was playing with the kids with these - melt my heart!
Here is what you need:
1. Gather used window envelopes, scissors, crayons/markers and scratch paper
2. if possible cut off the top part of the envelope.
3. Fold in half (with sticky sides on the inside) and draw a little person on it. Use the window to help with size.
4. Decorate the envelope with a scene.
If your envelope does have the flap you can use the scratch paper to create the puppet.
You can create so many different story lines:
Mermaids, Princesses, Spaceman, Pirates... and so many more! Let your kids imagination flow!
I am joining in with: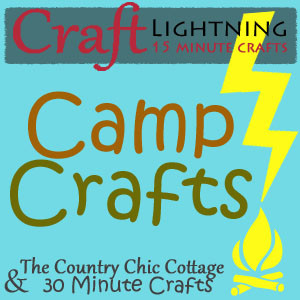 Skimlinks Test