Welcome to Christmas in July! A fun Series to get us all inspired for my favorite holiday!
It is never too early to start planning for Christmas!
________________________________________________________________
Hello all you awesome F&J readers!! I'm Carole vising from
The Jubilee Circus
! I'm a momma to five incredible kids so homemade gifts and crafty goodness is my specialty! Please stop by The Jubilee Circus prop your feet up and say "Hi"!!

I've created a fun recipe for F&J's
"Christmas In July"!!
As a fan of all things homemade, I have a intense love for Christmas! And I love making things so it's only natural that I would host a "Homemade Christmas Party" for my family. During this party, we each brought a dish and some homemade gifts for everyone. Since I was hosting, I roasted a turkey, made my special green bean casserole, and stained glass fudge. Now you're probably wondering, what is stained glass fudge? Well allow me to introduce it to you!
Ingredients: 1.5 lbs of Vanilla Almond Bark, 2 cups of Sugared Fruit Gummies, 1.5 teaspoons of Vanilla Extract, 1/8 teaspoon of salt, & 1 can of Eagle Brand.
Step One
Cut the sugared gummies into quarters.
Step Two
Spray a 9x13 dish with Pam and set aside. (You can also line it with foil if you want.) Combine chopped almond bark, eagle brand, and salt in a saucepan and stir over low heat until melted. Add vanilla extract.
Step Three
Remove from heat and stir in gummies. This is where it gets annoying because sometimes the gummies don't want to separate. They often insist on sticking together but with persistance, you can separate them and it makes it so much more colorful.
Step Four
Spread into the prepared 9x13 dish. Cover and refridgerate until firm. Then cut into 1 inch pieces and store. You can store them at room temperature but I usually store the container in the fridge.
The Jubilee Circus
soon!!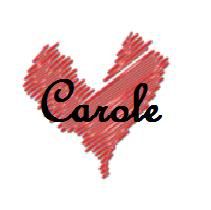 &