I am so excited to be part of the DIY Club! If you have not heard of the DIY Club, it is a fabulous site that has a monthly DIY competition with prizes worth more than $500!
The DIY Club is having Resident bloggers starting in January 2011 and they asked me to be one of them!
Here are the 5 Offical DIY gals:
Holly of 504 Main



Cheri at Its so Very Cheri



Amy of Whisperwood Cottage



Roeshel at The DIY Show Off




Jen of Tatertots and Jello
Here are the other Resident Bloggers:
Tam
Amanda
Mandi
Jami

Cassi
Maryann
Gail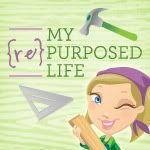 I know -I am in awe of the talent too! I am so excited to be working with this amazingly talent bloggers! I am totally star struck too!