We LOVED all the great ideas that were linked up this week at the Show Off Your Stuff Party # 47!
Here are some of our favorites!
Feel free to take our "FEATURED" button if you were featured today!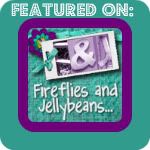 &
This post Sponsored by:

A great place for shopping finds, reading/movie lists, crafts, recipes, giveaways, daily life and much much more.