This week Fireflies and Jellybeans is turning 1 year old! Who wants to work on their Birthday? Not me! So, I have lined up some GREAT guest posts and some FABULOUS giveaways for this week!

Say "Hello" to Bobbie from A Vision to Remember!
____________________________________
Hello, Fireflies and Jellybean Readers. I am Bobbie with A Vision to Remember. I have 2 little girls that keep me really busy. But when I have a minute I sew, cut, and glue my way through whatever I can think of, one craft at a time.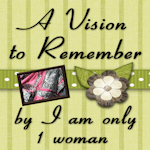 Here are a couple of things that I have made over at my blog:


A simple formula Can makeover



This really fun Beaded flower tutorial

I even have an Etsy shop where I sell car seat tents, rag quilts, and patterns







I also host a link party each Saturday on my blog. There are always a ton of really fun things shared there. I hope to see you there.

Today I want to share with you all how to make Fondant.


Fondant is really easy to work with, but the real stuff is nasty...that is all that there is to it. It does not taste good.

Fondant Recipe:
1 bag marshmallows
1 2 lb bag of powdered sugar
1 tsp coconut flavoring
1 tbsp water

Directions
melt the marshmallows, coconut flavoring, and water in the microwave. Then in a mixer add the powdered sugar. Make sure to add it slowly. You want the fondant to be the texture of dough. A little on the sticky side.

I made some fondant in Mesa and I used about 1/2 of the bag, but in Idaho I use 3/4 of the bag.


This is the fondant all mixed up. After you have made the fondant put it in some press and seal or an airtight bowl. Let it sit for about 10 minutes so that the sugars can all dissolve. Then you can start to work with it. If you have extra or need to wait awhile before using it, put it into the fridge for up to 2 weeks. Then when you are ready to use it put it in the microwave for a few seconds and you are ready to play again.

If you want to dye the fondant just knead the food coloring into it.

The possibilities are endless with fondant. I often make cupcakes and fondant when I am watching kids. It is just like play dough. Soft and pliable

I have a few more tips for how to use fondant here and here

Thanks again Fawnda for spotlighting me.