***This giveaway is now closed!***
We are now offering advertising on Fireflies and Jellybeans!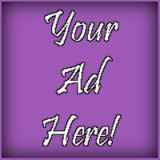 Click to button above to get more information!
In order to kick it off we are having a drawing for FREE spots (Each spot will be up for 1 month) 3 lucky winners will win a button on our side bar and a sponsor post on our blog highlighting your shop or site! Do you have a shop, blog or site you are trying to get people to check out? Here is you chance to try us out and see if you like it!
Here is what you need to do to
1. Enter a comment on this post with a link to your shop, blog, or site that you wish to have advertised.
2. Make sure you leave your comment before Sunday Jan 3rd (midnight)
That's it! Only one entry per person. 3 people will be chosen at random on Monday Jan 4th.
Good luck!