Here is our next Hostess gift idea! You can find other hostess gift ideas
here
Monogram Fabric-backed Plates:
Here is what you will need:
a clear glass plate
fabric (enough to cover you plate)
Scrapbook paper (enough for your monogram)
Xacto Knife
Scissors
Mod Podge and bush
1.) Make your monogram. I free handed my "N" but you could print a letter off of your computer on the back of your paper using the Mirror Image Printing option. I also traced around the bottom of my plate to know how big to make the letter.
2.) Cut out your letter using an Xacto Knife
.
Optional: I distressed my letter with some brown ink.
3.) Cut a piece fabric in a square that is about an inch bigger on each of the sides of the plate. (I know the plate is hard to see but it is clear)
4.) Place your plate on a cup with the bottom facing up. I found it was easier to work with this way!
5.) Brush on a coat of Mod Podge. on the inner circle only for now.
6.) Place your monogram upside down on the Mod Podge.
7.) Brush on Mod Podge over your monogram. Make sure the keep the monogram flat and to press out any bubbles. Now- let dry (Have a sandwhich or something)
8.) When it is dry, bush on more mod Podge all over the whole plate... Be generous with it
9.) Place the fabric over your plate and flatten out any bubbles.
10.) Brush on more Mod Podge all over the top of the fabric. Let dry... this can take a while so just put it off to the side. Or, you can do what I did and check on it every 10 minutes or so... is it done yet?- nope... is it done yet?- nope....
11.) When it is FINALLY dry cut off the extra fabric by cutting around the plate as close as you can. If you are worried about the edges frying you can brush a little more Mod Podge around the edge.
I am linking to:
Mondays:
Tuesday:
Wednesday: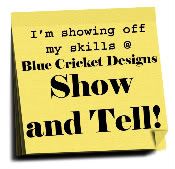 Thursday: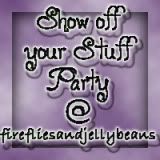 Friday: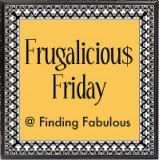 AND