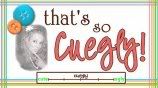 Have you seen something so ugly it is cute? In my opinion
That's so

cuegly
is only CUTE! Lindsay is extremely creative and helpful. Not only does she have great
DIY
pojects
but she also has beauty tips, thrifty deals, photography and give-a-ways!!! Seriously this is a blog you should check out!
Here are some of the
DIY
projects she has:
Here is an amazing
end table rehab!
I love how she used scrapbook paper for the top.
These stack blocks
are A-
dorable
!
This tray rehab
is unbelievable!
Once you check out that first tray, you cannot stop there! You must see her
second tray rehab!
Head on over to
That's so

cuegly
and say hi to Lindsay from F&J!
Lindsay, be sure to take our Featured Button for your blog!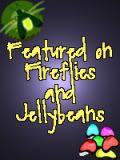 Do you have blog that you would like to see featured? E-mail us your submissions at
firefliesandjellybeans@gmail.com
.