Want to have your cake and eat it too?!? Than head on over to
Little Lady Cakes
! All I have to say is yummy! She has recipes and tutorials on all your baking needs!
Here are some of my favorites:
Baking strips
I didn't even know about these before I read her blog!
Butter Cream 101
Butter cream frosting is my FAVORITE!
Cake Baking Tips
Can we ever have enough tips to make a good cake?!?
Now I am hungry and I want cake! Stop by
Little Lady Cakes
and leave her some love by commenting!
Amy, be sure to take our Featured Button for your blog!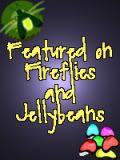 Do you have blog that you would like to see featured? E-mail us your submissions. Just use the "About us and Contact Info" link on the side bar!